Meet Our Agents
Sam Cohen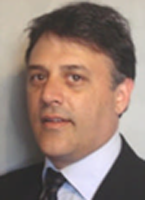 Broker
Samuel S Cohen SFC, CFS
Office: 609-927-0040 Ext 101
Cell: 609-271-5491
Email: [email protected]
Sam Cohen is a professional Realtor and the Broker of Record for Superior Properties in Linwood, Sam has been providing, as the firm's name states, 'Superior' professional Real Estate services for both buyers and sellers in Atlantic County for over 15 years. Having spent years working in commercial and investment real estate, Sam has developed a unique insight that will benefit clients in today's new and challenging market. Sam is CFS and SFC certified and one of South Jersey's premier experts in both foreclosures and short sales.
Concentrating in local markets Sam serves Atlantic City, Ventnor, Margate, and Longport as well as the offshore communities including Linwood, Northfield, Somers Point, Egg Harbor Township and Galloway.
As an independent firm Sam can customize his services to meet every customer's special needs as he has in hundreds of successful transactions. Rather than depending only on impersonal conventional advertising, Sam's personal touch allows him to rely on referrals from the many satisfied families he has served.
So, if it's superior sales and service you want, call Sam!!
---
Anthony T. Mirabile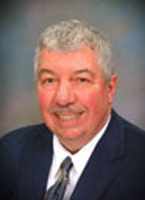 Office: 609-823-7676 x312
Home Fax:609-822-4889
Cell: 609-287-3889
Email: [email protected]
*DOWNBEACH REAL ESTATE WATERFRONT SPECIALIST * @ THE SOUTH JERSEY SHORE.
Servicing Longport, Margate, Ventnor, Atlantic City, Ocean City, Somers Point, and Wildwood.
I AM A FULLTIME RESIDENT OF MARGATE AND HAPPY TO BE HERE. MARGATE IS A GREAT PLACE TO LIVE, WORK, AND PLAY. BUYING & SELLING ,WITH CONFIDENCE BEACH BLOCK & OCEANFRONT CONDOS,TOWNHOUSES, AND SINGLE FAMILY HOMES, AS WELL AS BAY FRONT PROPERTIES FOR THE BOATING ENTHUSIAST IS MY EXPERTISE. 25 YEARS +BUSINESS EXPERIENCE SERVICING & SELLING TO SATISFIED CUSTOMER'S. VILLANOVA UNIVERSITY GRADUATE COMMERCE & FINANCE. UNITED STATES AIR FORCE VETERAN & PROUD TO BE AN AMERICAN. I HAVE DEDICATED MY CAREER AS A REAL ESTATE AGENT TO SERVICING THE NEEDSOF PEOPLE AT THE SOUTH JERSEY SHORE WHO ARE JUST LIKE YOU. LET AN EXPERIENCED REAL ESTATE PROFESSIONAL WHO KNOW'S THIS REAL ESTATE MARKET, GO TO WORK FOR YOU AND GET THE RESULTS YOU NEED TO BUT , SELL, OR RENT PROPERTY. GIVE ME ACALL OR E-MAIL ME TODAY & I WILL IMMEDIATELY GO TO WORK FOR YOU.
---
Mike Duffy

Cell: 609-517-3446
Email: [email protected]
---
Robert "Bob" Burnett
Phone: 609-602-0810
Email: [email protected]
Robert "Bob " Burnett has spent the last 42 years insuring his clients have received the best
service possible by making sure that their wants and needs are fully realized. Bob is often
overheard saying to his current and potential clients "my time is your time and I will do what it
takes to get the job done. "
Superior Properties has given me the right tools and support to achieve my clients goals and
mine. I look forward to the opportunity to assisting you with your next real estate transaction.
---
Tom Richards
Cell: 609-289-0451
Email: [email protected]
Born and raised in the Boston area, Tom started life as a working musician. After graduating from the esteemed Berklee college of music in 1994, Tom embarked on a career as a studio engineer and producer, working with some of the biggest names in the music industry. The music business eventually brought him to the big lights of Hollywood, California where he continued to further his career. After a couple of years of the fast lane, Tom decided to relocate to the Atlantic City area to raise a family. While music is still a big part of life for Tom, he has found a new career in Real Estate. In keeping with the family values which brought him to the area, Tom is devoted to finding the perfect home for you and your family. Using his well trained ears to listen first to your needs, hopes and dreams, Tom will work tirelessly until he finds exactly what you want in a home. No deal is too small, no situation too difficult or time consuming. Let Tom Richards find your new home today!
---
Jack Strobeck
Office 609-823-7676
Home 609-822-9764
Cell 609-204-2666
Email: [email protected]
Born in Atlantic City a while back, and have been living in Margate since…. some 70-plus years; where, of course, I am most familiar with Ventor and Longport and my home town…. The flood zone and the higher ground. It would be my honor to assist you in your search for either a vacation property or a yearly home. Please feel more than free to call.